Salt Cave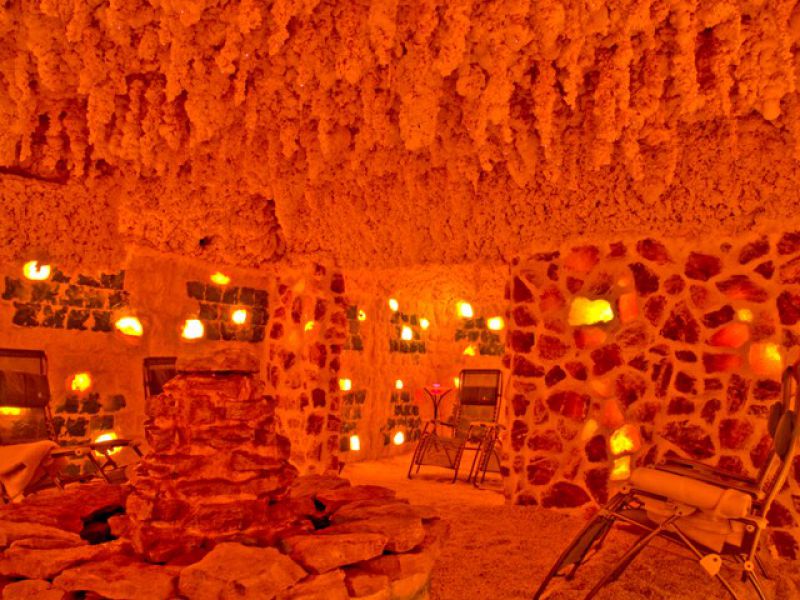 Specific microclimate salt caves helps in the treatment of upper and lower respiratory tract (inflammation of the throat, sinuses, chronic rhinitis), decreased activity of the thyroid, diseases of the digestive system, dermatological diseases (skin allergies, psoriasis, atopic dermatitis), neurosis, stress and fatigue. allergies, asthma.
The pleasant atmosphere of the cave completes the relaxing music and light effects. One stay lasts 45 minutes.
Contact 
042/4608239
Reservation for groups is also possible outside opening hours by mutual agreement.
Price list
Single entry
Single admission € 4.50 / 45 min.
Favored single entry -študenti, disabled, senior citizens € 3.50 / 45 min.
Single entry children 6-14 years 3, - € / 45 min.
Single entry children under 6 years € 2, - / 45 min.
Season ticket for 5/10/15 of
Adult 21.50 / 33/43 €
Bargain - students, invalids, pensioners 16/28 / € 37
Children 6-14 years 14/23/30 €
Children under 6 years 9/20 / € 26.50
Other
1 child under 6 years free with one paying adult person
Renting the whole cave - 12 beds 44, - €